Reasoning API
Highlight the reasons behind every match.
Understand strength and skills-gap, provide guidance and upskilling pathways.
Join 1,000+ Staffing Agencies, Job boards and Large Employers
Meet the world's first white-box
matching technology
Get deep analytics and insights about every recommendation from our algorithm so that you make your decision. Understand the reasons lying behind the matching based on specific attributes making the profile/job stands out (transitions, experiences, education, skills, etc.) or external facts (industry, job market, best practices).
Deep Neural Network algorithms are often described as a black box. Basically, they show a trade off between interpretability and precision. Our technology leverages both Neural Network architectures with memory and with attention to exhibit certain reasoning capabilities required to understand the evidence behind the models' conclusions. This gives us the ability to maintain an excellent accuracy level while improving the interpretability of the results.
Section highlights
Compute the correlation between every section (experience, education, skills, summary, interests, projects, etc.) in a profile and a target job.
Entity highlights
Compute the correlation between every entity (job title, degree, skill, interest, company, school, etc.) in a job (i.e. profile) and a given profile (i.e. job).
Market highlights
Insights from market trends and best practices.
Trusted by HCM companies and forward-thinking HR leaders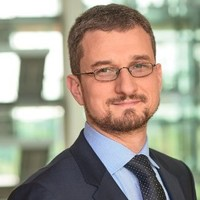 « The Reasoning API allowed one of our Clients to get quantitative and qualitative analysis of the impact of new technologies on the company, of the past mobility of the company's workforce and a projection of the future workforce needs, the company has established a skills' development plan identifying occupations at risk and skills development needs for future activities. »