Searching API
Deliver the most relevant profiles and jobs in milliseconds
Create a tremendous and fast search. Optimize candidates' and recruiters' experience. Drive business results.
The HR industry's most intelligent search platform built with self-learning AI running on billions of HR data points
The Searching API is a zero-config, AI-powered, fully hosted and fully managed search engine built for HR data. It allows you to index and retrieve hyper-relevant profiles & jobs at lightning speed.

Zero-config
No configuration needed.

Fully managed
No server deployment is required.

Highly Customizable
Flexible data format and extensive search criteria.

Multiple Languages
Supports 90+ languages (Arabic, Chinese, Dutch, English, French, German, Italian, Japanese, Portuguese, Romanian, Spanish, and more.)

Typo Correction
Understands typos and miss-spelling.

Synonyms Engine
A built-in engine that comprehends natural HR language.
Your return on investment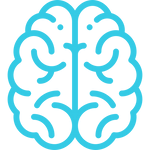 x2
More relevant results
To engage your users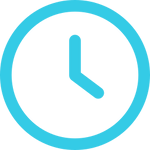 <100ms
Response time
To build a perfect user experience

90+
Languages
To scale globally
The HrFlow.ai Searching API solves the problems you have with the other providers
Every time a prospect puts our technology head to head with a competitor, we win.
Searching
Solr
Elasticsearch
HrFlow.ai
Cost unit
Number of
Search Requests
Number of
Search Requests
Number of active
profils and jobs
Cost
effectiveness
Very
Expensive
Expensive
Affordable
& Predictable
Tokenisation
Very hard
Hard
Auto-managed
Auto-scaling
Very hard
Hard
Auto-managed
Data
indexing
Tedious
Tedious
Automatic
HR language
understanding
Don't take our word for it
2x
More applications per candidate

« A search engine that understands the intent and the contextual meaning of the recruiters' queries is a dream come true. HrFlow.ai democratizes neural search in the HR industry and enables executive search companies like us to bring semantic search capabilities to our recruiters and our clients. »