Searching API
Implement job & profile search that really works.
Make profile & job discovery relevant and blazingly fast.
Join 1,000+ Staffing Agencies, Job boards and Large Employers
Meet the world most relevant HR search API
The Searching API is a zero-config and auto-managed alternative to Elasticsearch built to meet the specific needs of the HR field. It allows you to index and retrieve hyper relevant profiles & jobs in lightning speed.

Zero-config
No configuration needed.

Auto-managed
No server deployment required.

Highly Customizable
Flexible indexing data format and extensive search criteria.

Multiple Languages
Supports 90+ languages.

Typo Correction
Understands typos and miss-spelling.

Synonyms Engine
Built-in engine that comprehends natural HR language.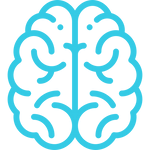 x2
Vector families
Statisfy all your use cases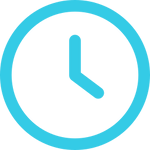 <100ms
Response time
Build a user-friendly search

90+
Languages
Scale up globally
Trusted by HCM companies and forward-thinking HR leaders
2x
more applications per candidates
« JOB4 has a strong history and employer brand. HrFlow.ai technology allowed us to campaign to candidates who never used to complete an application form. »
HrFlow.ai vs. Elasticsearch vs. Solar
Searching
Solr
Elasticsearch
HrFlow.ai
Cost unit
Number of Requests
Number of Requests
Number of Records
Cost effectiveness
Very Expensive
Expensive
Effective & Predictable
Tokenisation
Very hard
Hard
Auto-managed
Auto-scaling
Semi-managed
Auto-managed
Abstracted
Data indexing
Self-managed
Self-managed
Auto-managed
HR language understanding